When you live in Aspen, you can take advantage of world-class amenities in one of the most beautiful natural areas in the world.
Interested in buying one of the gorgeous Aspen luxury homes for sale? You'll be among the hundreds of people who flock to Aspen every year to take advantage of the unbeatable skiing, delicious restaurants, and overall high quality of life. If buying Aspen real estate is on your to-do list, you likely already know all the pros of living in this upscale mountain town. But if you need a reminder of why Aspen is a great place to live, consider these seven reasons.

1. Plenty of Entertainment
You don't need to live in a big city to take advantage of world-class restaurants, luxurious shopping, and other top-notch entertainment. Visit   for a clean and healthy smoked salmon plate (or a $120 caviar crepe),   for homemade empanadas stamped with an Aspen leaf logo, or  , notorious for its famous former patron, Hunter S. Thompson, as well as one of the best burgers in town.
Shoppers looking for the best quality outdoor gear will have plenty of options to choose from in Aspen, including Four Mountain Sports, Patagonia, and 02 Aspen. Looking for something a little more fashionable? No problem! Aspen has a Gucci and Prada store, as well as Ralph Lauren, men's store Testosterone, and favorite Western store of the stars,  .
If you get tired of looking for Aspen luxury homes for sale or want to take a break from the slopes, there's plenty to do in this mountain town. Consider hitting Aspen Brewing Company for craft beer, taking a culinary tour to get acquainted with the town's best dishes, or taking a ride high above the hills with  .

2. More Affordable Than You Might Think
Aspen has long been known as a town for the rich and famous, but it's certainly not unaffordable for regular folks. The median household income is around $73,330, and the median home value is $771,816. Compare this to Manhattan, where the median household income is $109,037, or San Jose, where the median home value is $1.1 million. Yes, the cost of living ranks among the highest in the nation, but this is due in part to the expensive restaurants and costs associated with skiing. Healthcare, transportation, and utilities all rank below the national average.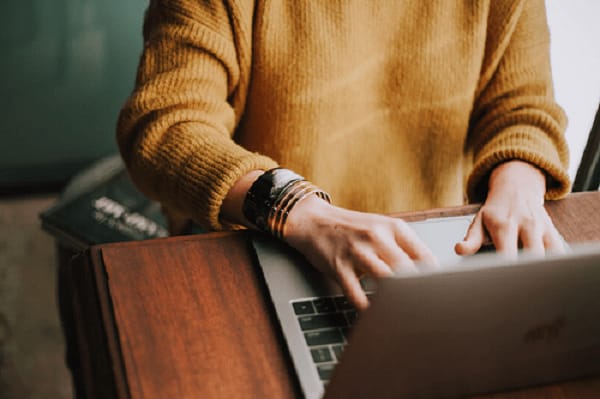 3. The Outdoor Opportunities
Everyone interested in Aspen real estate knows that this resort town is a winter wonderland. There are four mountains in Aspen with over 4,500 acres of terrain, making for some of the best skiing and snowboarding in the world. The ski season lasts from late November to early April, and skiers can choose from Snowmass, Aspen Mountain, Aspen Highlands, and Buttermilk for their mountain destinations.

Aspen isn't just fun in the winter, though. The recently-opened   in Snowmass features fishing ponds, a climbing wall, and an alpine coaster. You can also enjoy hiking, picnics, free concert series, and a dancing fountain in the Snowmass area. Interested in more warm-weather activities when you invest in Aspen real estate? There's also golf, horseback riding, camping, rafting, and paddle boarding widely available.
4. Low Crime Rates
Those relocating to Aspen often do so because of the lack of crime in this Colorado ski town. Aspen scores an   on niche.com, and it's especially low in violent crime. Property crimes are also well below the national average. Of course, there are some dangers in Aspen that you won't find in other cities, such as bears and other wildlife. However, even these threats have decreased in Aspen in recent years due to residents' improved garbage containment habits and a replenished natural food supply.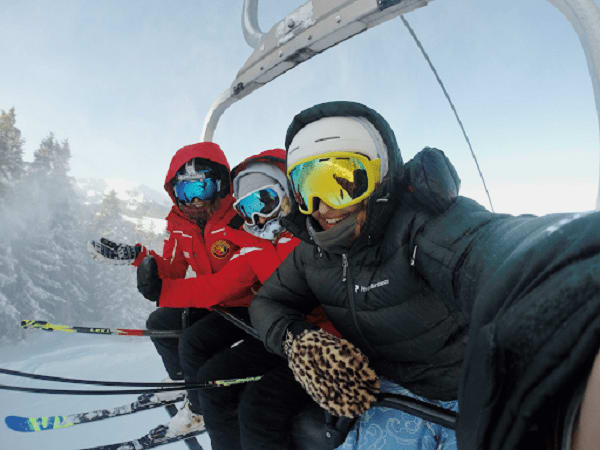 5. The Wonderful People
Aspen is a small town of around 7000, and the majority of residents are pleasant, helpful, and eager to welcome newcomers to their beautiful natural environment. Aspen attracts people from all over the country (and the world), so you'll meet people from a nice mix of ages, backgrounds, and occupations. Most Aspen residents own their own homes, even if they may have second or third homes in other parts of the country. This means that when you buy one of the Aspen luxury homes for sale, you can count on developing long-term relationships with your neighbors.
6. The Schools
If you want to buy Aspen real estate and live in this mountain paradise full-time, your kids will get a great education. Aspen Community Charter School is rated the 18th best public elementary school in Colorado, and Aspen High School ranks at number 23 on the list of the best high schools in the state. If you want to go the private school route, you can look at Ricks Center for Gifted Children or Aspen Country Day School.

Looking for higher education? There's the Colorado Mountain College in nearby Glenwood Springs, Western State Colorado University in Gunnison, and Colorado Mesa University in Grand Junction.

7. World-Class Events
When you buy one of the Aspen luxury homes for sale, you'll be in the perfect spot to enjoy hundreds of exciting events that bring attendees from all over the world. The Winter X Games take place in January, the Aspen Film Shortsfest is in April, and Aspen always does it up right for holidays like the 4th of July and Labor Day. You can also take advantage of frequent concerts, author series, races, and food and wine festivals.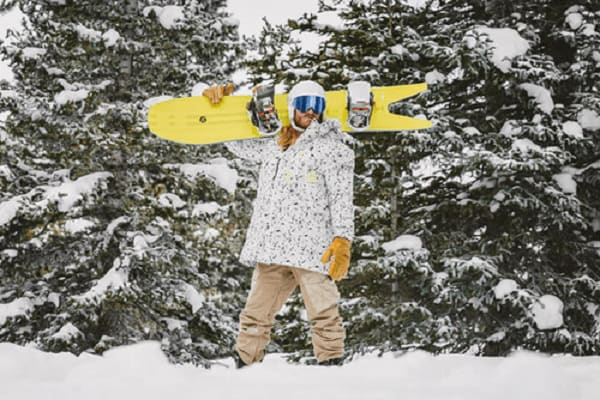 A safe community, great schools, and so many entertainment options that you'll never spend a boring day in Aspen — what's not to love about relocating to this mountain town? If you're ready to take the next step and invest in Aspen real estate, choose a knowledgeable   who can help make your buying experience a successful one.