​​​​​​​Luxury Aspen homes are high in demand — here's why it's a great place to invest.

If you're looking to purchase a property in a stunningly scenic area with plenty of outdoor activities and a thriving downtown, Aspen, Colorado may just be the city of your dreams. Aspen is known as a world-class ski destination, and thousands of tourists flock to the area each winter to hit the slopes. 
The area has become increasingly popular with luxury buyers looking to purchase a second home in one of their favorite vacation destinations! Today, Aspen is one of the most expensive real estate markets in the country — its luxury real estate appreciation ranks third in the world. While housing prices remain high, it's clear that Aspen real estate is an incredible investment for the future. Let's take a look at what this area has to offer its buyers.
1. Luxury market
Aspen real estate isn't needlessly expensive — the luxury properties are stunning and suit their location in one of the United States' most desirable ski destinations. With an average luxury property size of 8,781 square feet, these properties are grand and enormous. Over the past decade, more and more luxury buyers have been flocking to Aspen, and this trend is only expected to increase in the coming years.
2. It's currently a seller's market

Thanks to a decline in inventory, Aspen is currently considered a seller's market, with fewer properties available to a large number of interested buyers. Aspen is surrounded by gorgeous national forests and, of course, stunning mountains; the downside of these natural wonders is that there isn't much room for new homes to be constructed. Since 83% of the county is located on federal public land, it will never be developed.

​​​​​​​Looking to the future, Aspen is likely to remain a seller's market for quite some time. Real estate prices are destined to increase as more people want to move to town and supply remains low — which means the value of your investment can only go up!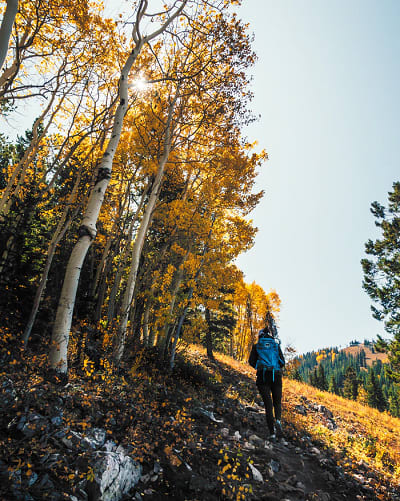 3. Year-round appeal
While some mountain towns are founded solely on their ski opportunities, Aspen is a thriving area at all times of the year! Visitors are typically drawn to Aspen for its stunning wintertime natural beauty and fantastic skiing conditions, but many decide to come back to enjoy the city's offerings in the warmer months. Surprisingly, Aspen brings in more sales tax dollars during the summer than in the winter! People have found that Aspen isn't just a snowy tourist destination — it's a lovely place to call home.

​​​​​​​During the summer, residents love enjoying the sunny natural beauty of Colorado. Get outside and raft, hike, bike, fish, or go horseback riding, golfing, or even paragliding! There's no shortage of fun things to do in the beautiful Colorado sunshine.
Head to the   to ride along 25 miles of thrilling downhill trails, perfect for every level of mountain bike rider. Bring the whole family to enjoy the  , an adventurous experience with a climbing wall, ropes challenges, hiking trails, disc golf, and even a zipline tour! Outdoorsy residents will love hiking  , two of North America's most photographed mountains; these twin peaks stay snowy even in the summertime when the trails bloom with flowers. Biking and camping are also popular activities at Maroon Bells.

4. Rent during the offseason

Despite Aspen's year-round popularity, you may decide to spend some time elsewhere; perhaps you're a frequent traveler, or maybe you want to spend time at another property during the summer. Not to worry! Because Aspen homes are in such high demand, you'll have no trouble renting out your property if you choose.

​​​​​​​Properties on the lower end of Aspen's home pricing spectrum can rent for anywhere from $5,000 to $7,000 per month; however, if you've invested in a luxury home, you'll be able to rent it out for much higher. This can be an excellent way to generate another income source, making your property a fantastic investment for the future.
5. Available land to develop

While undeveloped land in Aspen is tricky to come by, you may want to search the area for any listings if you're hoping to build a home. Land can make for a fantastic investment since home values in Aspen will continue to rise dramatically in the coming years. Aspen residents love the privacy and beauty that a country home can provide.

​​​​​​​Land in the area can sell for anywhere from $500,000 to eight figures, depending on the location and acreage. Plenty of skilled local architects and builders are available to help you construct the home of your dreams.

6. Condo living is popular
For those interested in condo living, a unit in one of Aspen's downtown condominium complexes can be an excellent investment. These condos are popular with empty nesters and retirees who don't need a ton of acreage for their lifestyle. Living within walking distance to the gondola and fabulous Aspen restaurants adds some small-town comfort to your daily routine! Aspen certainly feels like a cozy village, but at the same time, you don't have to give up the amenities you'd enjoy living in a city.

Alpenblick Townhomes offers residents a wide variety of in-room amenities, including fireplaces, master bedroom balconies, and flatscreen TVs, as well as resort-style comforts like a heated pool and hot tub, ski lockers, concierge services, housekeeping, maintenance support, health club passes, and transportation to and from Aspen Airport. The townhomes are located just steps away from Aspen's Silver Queen Gondola, as well as downtown shopping and dining opportunities. You'll also love the Aspen Alps Condominiums, comfortable apartments close to downtown with living room fireplaces (either wood-burning or gas), daily housekeeping, complimentary Wifi, and a fantastic fitness center.​​​​​​​​​​​​​​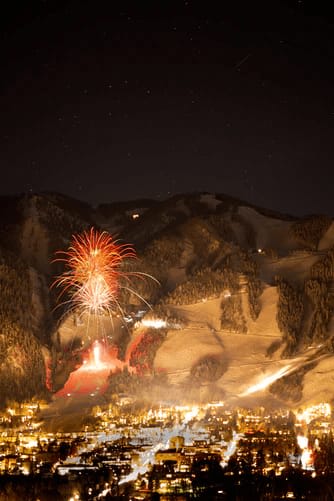 7. Fun local events

If you're in search of that small-town community feel, Aspen can absolutely deliver. The area boasts a jam-packed events calendar year-long, with fun activities for the whole family to enjoy. Aspen has a lively and diverse variety of artsy events, including the Aspen Music Festival, an acclaimed classical music festival held during the summer. Attend an educational talk at the Aspen Institute, an international nonprofit, or take in a show at Theatre Aspen, which frequently spotlights well-known Broadway actors. Recent productions at the theater have included lively musicals like Guys & Dolls and Little Shop of Horrors.
If you're looking to learn more about the area's rich history, consider taking a walking tour with the  ! Here you'll learn all about how Aspen came to be; you can also enjoy a retro film series as part of Time Travel Tuesdays, walk through interesting photography displays, and participate in holiday events like caroling. There are lots of fun ways for kids to get involved here as well.
8. A thriving downtown area

Aspen's downtown is packed with fantastic restaurants and incredible shopping! Enjoy a romantic dinner at family-owned French restaurant  , an incredible Mediterranean meal at the  , or a healthy smoothie and vegan lunch at  . If you're into cooking at home, stock up on grocery goods at  . Fine dining aficionados will enjoy the incredible meals  , which is known for its authentic Italian cuisine, and you'll definitely want to enjoy some handcrafted cocktails or glasses of wine from the sunny patio at  .
Aspen is as well-known for its shopping scene as it is for its fine dining. Head downtown to browse a variety of small local businesses and retail chain favorites. If you're searching for the perfect gift or a souvenir to show off your love for Aspen, check out the Aspen Shop. Here you can purchase logo wear, kitchen goods, holiday items, as well as plenty of Aspen-themed books and knickknacks. Drop by the chic and stylish  , located, of course, in Aspen's world-class Little Nell hotel. Browse luxurious gift items like clothing, jewelry, handbags, totes, home accessories, and even artwork! Pick up a treat for your dog, a postcard to send to faraway friends, or even delicious prepackaged food from Little Nell's fine dining establishment  . This boutique offers complimentary gift wrap if you're shopping for a loved one, and they can also ship your purchase home for you.
Of course, if you're looking for those comforts of home — as well as something practical to wear as you hit the slopes or hiking trails — Aspen is home to retailers like Patagonia and Lululemon. You can also grab any gear you require at one of several   locations in the Aspen area!

Looking to explore Aspen luxury homes for sale? Contact Carrie Wells today. Carrie serves a variety of Aspen neighborhoods, from Old Snowmass to Red Mountain. Her expertise will help you find the perfect Aspen luxury home.