Selling your home can be stressful—especially if it's your first time navigating the process. After all, every seller wants their home to sell quickly and for a large profit, but it takes preparation and effort to make that happen. If your home isn't in top-notch condition, you risk turning off potential buyers. Not sure where to start? Don't worry—here's our step-by-step guide to prepare your home for the market in Aspen, Colorado.
Clean your home until it shines
A clean home is an attractive one. Heavy-duty cleaning is a surefire way to get your Aspen home looking its best. Break down the cleaning process by making a list of the rooms you need to deep clean and each room's tasks. Depending on the size of your home, it's best to give yourself plenty of time to complete deep cleaning without feeling rushed. Cleaning the interior includes washing windows, wiping down surfaces and appliances, cleaning bathrooms and toilets, organizing your linen closet, dusting light fixtures, and vacuuming floors. And don't forget the exterior! Sweep patios, porches, and decks; wash outdoor furniture, and powerwash the driveway. Consider hiring a professional cleaner to get the job done, or if you're feeling ambitious, you can
tackle the cleaning
yourself.
Don't forget to declutter
Although this step is far from glamorous, decluttering your home is an essential part of getting it ready for sale—plus, it can boost the value of your home! According to Consumer Reports, your
home's value could increase by 3% to 5%
when clean and decluttered. If you have mail sitting on the kitchen table or a pile of shoes by the door, then now is the time to clean those up. Keep in mind that home buyers want to imagine themselves living in your home, which can be difficult if there is clutter. Start by going through your house, room by room, and taking note of any trash or clutter you see. The cleaner your home looks, the better it will show.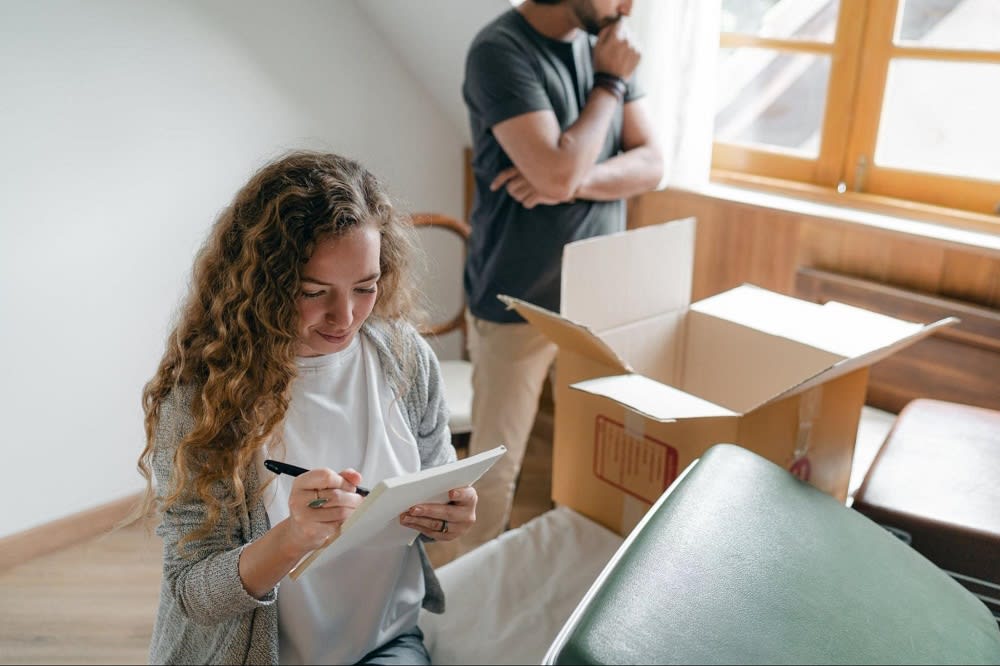 Decluttering your home may seem overwhelming at first, but don't get discouraged! The easiest way to tackle decluttering is in stages. Pick a room or space, then spend an hour or two each day decluttering, fully finishing one area before moving on to the next. You'll want to store nonessential items, such as children's toys, pet beds, seasonal decor, or electric cords. Potential buyers will look in every nook and cranny of your home during showings, so make sure the closets and drawers are organized and clean. Completely decluttering your home from start to finish can take a significant amount of time, so you don't want to wait until the last minute to start tackling this project.
Depersonalize your space
Moving can bring up a wide range of emotions. After all, a home is much more than four walls. It's a place where you've built memories and spent time with those you love. But when it comes time to list your home, it's important to depersonalize your space as much as possible. This process involves neutralizing—or removing—the seller's personal taste from the home decor, which includes personal items like photos and other memorabilia. Potential buyers want to visualize themselves living in your home; this can be hard to do with someone else's family photos on the wall. Try to view your home through a stranger's eyes and think about what you could remove to keep buyers from getting distracted.
Eliminate signs of pets
You might consider your furry friend part of the family, but interested buyers might not share your affinity toward pets. With that in mind, it's best to downplay pets when preparing your home for the market. Thankfully, you can follow a few easy
tips and tricks
when selling a house with pets.
Start by vacuuming the carpets, removing any stains or damages, hiding pet items from sight, and airing out the house. When it's time to have professional photos taken or open houses, make sure your pets aren't around. It's best to keep your home as pet neutral as possible.
Invest in staging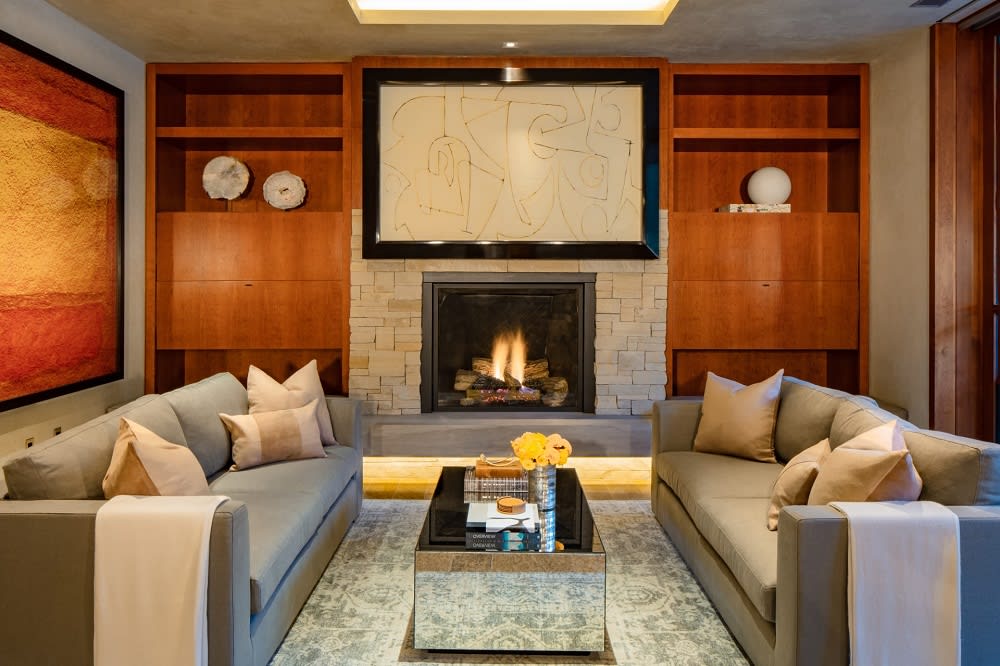 Pay attention to curb appeal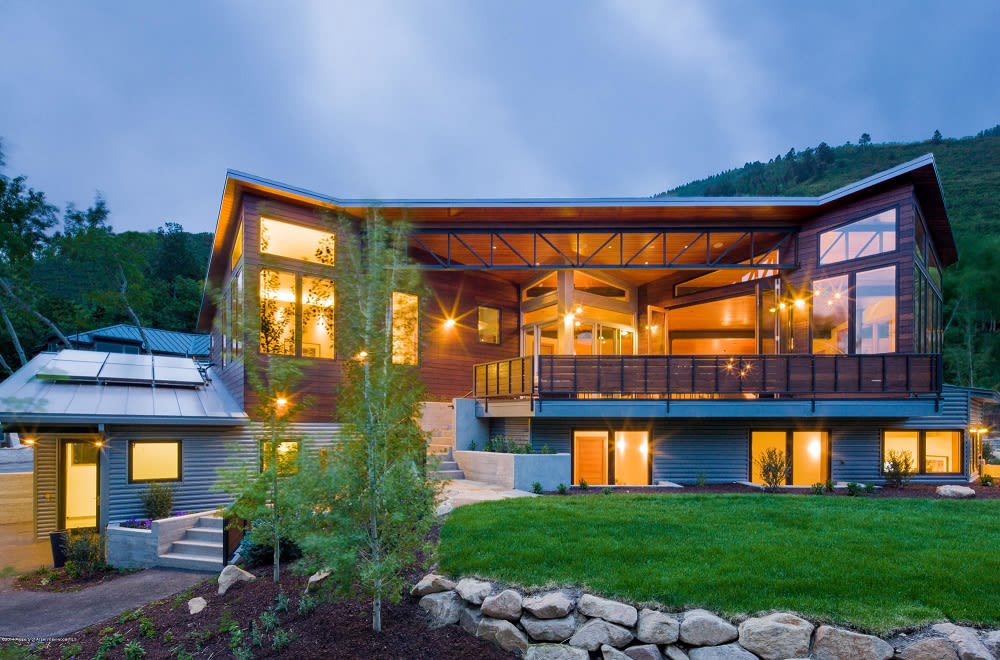 Your home only has one shot at making an excellent first impression, so it's essential to consider curb appeal. Your home's exterior is like the cover of a book, hinting at what's inside. There are plenty of ways to add curb appeal to your home, which can help your home sell faster and for more money. Don't overlook landscaping when prepping your home for the market. Not only does landscaping make your lawn look better, but it also increases the value of your home. According to the National Association of Realtors, houses with high curb appeal
sell for an average of 7% more
than similar homes without the same landscaping. It's a good idea to hire a professional landscaper to work their magic.
In addition to landscaping, there are other ways you can add curb appeal to your home. This includes giving your mailbox a fresh coat of paint, adding exterior lighting, washing the windows, or adding fresh flowers or plants.
Price your home competitively
Your home's listing price can make or break the sale. That's where competitively pricing your home comes into play. Pricing your home too high runs the risk of turning away buyers while pricing your home too low might leave money on the table. Your real estate agent will help you determine the best listing price for your property by conducting a
comparative market analysis
(CMA). A CMA examines similar properties in the nearby area that sold within the last 90 days, considering various factors, including size, construction, condition, style, and location. Your real estate agent can accurately assess the price of your home and make sure you are getting the best price for your property.
Tackle repairs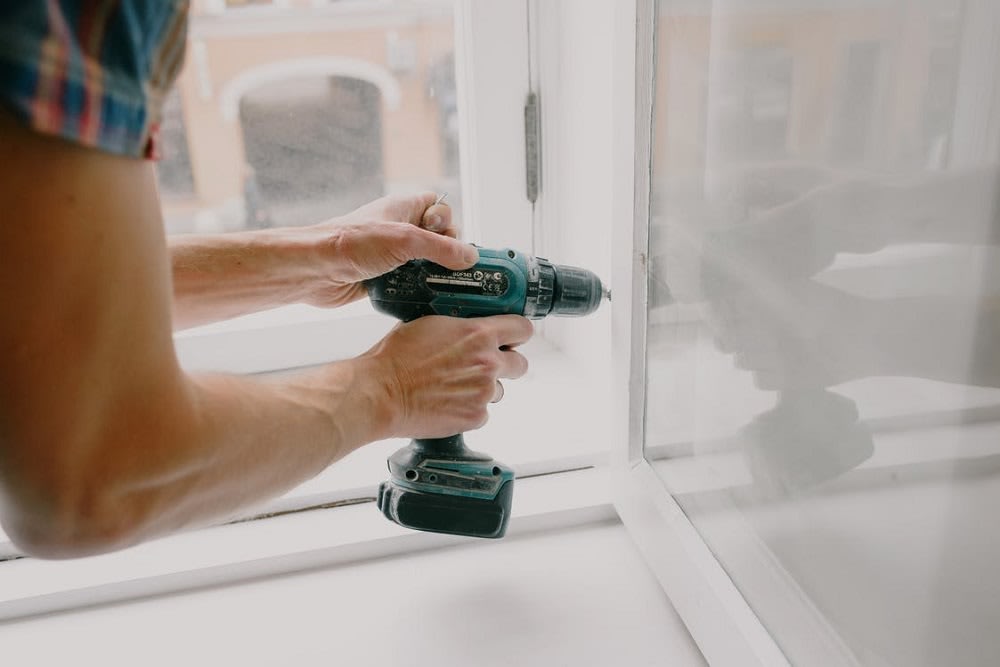 It's time to roll up your sleeves and tackle those pesky repairs that you've been putting off. Start with a thorough walkthrough of the inside and outside of your home, noting anything that needs repair, from big-ticket repairs to easy-to-miss fixes. This could include anything from holes in the walls to leaky faucets or broken appliances. Remedy anything that could deter interested buyers, but keep in mind that selling your home isn't the time for a full-scale renovation. The goal, instead, is to make the minimum improvements that will bring the greatest
return on investment
.
Work with a realtor you trust
Selling your home can be complicated, but it's even more difficult if you attempt to do it alone. It's critical to hire a real estate agent who you trust. A good listing agent will market your property, help you prepare it for sale, negotiate with buyers, and bring you the best price. They'll understand the complexities of contracts and legal paperwork and answer any questions you have along the way.
Carrie Wells and Coldwell Banker's Concierge
will work tirelessly to ensure that you get the best deal for your property. Carrie's years of experience will bring you the best return with a concierge and professional service if you're looking to sell your Aspen luxury home.
Contact Carrie Wells today if you're ready to take the next step. Whether you're looking to sell or buy an Aspen home, Carrie will walk you through the process from start to finish. With years of experience and deep knowledge of Aspen real estate, Carrie and her team can help with your transaction.