The Aspen, Colorado, real estate market is currently one of the most competitive in the United States, as interested buyers are numerous and listed homes for sale are few and far between. Though this creates many challenges for those who are interested in buying homes for sale in Aspen, Colorado, for investment purposes, it also means they can rest assured that their investment will grow in value. If you want to invest in Aspen real estate, you have a number of options, from single-family homes to townhouses and everything in between. Here are some of the ways you can maximize the money you invest in this hot market.
Buy Aspen townhouses
Aspen townhouses make excellent investments because you can use them as short- or long-term rentals for Aspen visitors or residents. Townhouses are usually more affordable than single-family homes and require less maintenance. Many of those who invest in townhouses in Aspen choose to live or vacation in one unit of a multi-unit complex and rent out the other units. This allows them to enjoy their investment while also keeping an eye on their renters and being nearby to perform necessary landlord tasks.

Searching for lucrative developments in which to buy Aspen townhomes? Look no further than Fireside. This area features luxurious Adirondack-style townhouses that are surrounded by majestic views of the mountains. Located just outside of downtown Aspen, these homes provide the perfect combination of style and peaceful living. The townhouse located at 140 W. Cooper Ave. would be the ideal investment for motivated Aspen, Colorado, real estate investors.
Invest in contemporary cabins
Many of those interested in renting homes in Aspen seek the combination of rustic and modern, and you can appeal to these renters by investing in contemporary cabin homes for sale in Aspen, Colorado, that has the best of both worlds. Cabins like this one located at 114 Neale Ave. have original aspects that reflect Aspen's history while also incorporating modern concepts, like heated verandas, built-in fire pits, and steam showers. The cabin on Neale Avenue is selling for $15 million, so you'll need to attract renters with deep pockets to cover your monthly mortgage and maximize cash flow.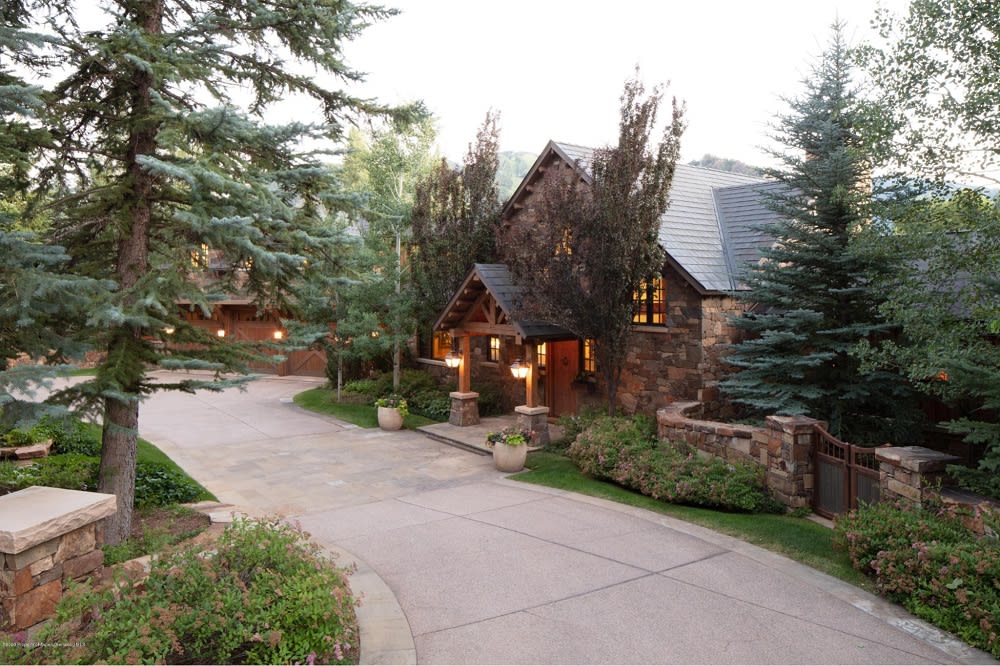 Consider luxury mountain homes
Hope to make Aspen your new home? Investors can build equity while enjoying all the amenities the area offers when they buy luxury mountain homes for sale in Aspen, Colorado, such as this $51 million stunner. This Aspen Park home features 15,000 square feet of space and combines art deco design with LEED-Silver status. The ultimate in privacy, luxury, and access to world-class amenities, this mountain home is sure to please even the most discerning of real estate investors.

Another example of luxury homes for sale in Aspen is the $42.5 million house situated on an acre of property in Aspen's most exclusive area. With 180-degree views of the mountains, this home has more than 9,000 square feet of livable space and is designed in the Japanese Modern style. With a pool, cutting-edge security system, seven bedrooms, and a total of 10 bathrooms, you can live in this home and frequently entertain without ever feeling crowded.
Put your money into Aspen condos
Investors who want to appeal to short-term renters who are vacationing in Aspen should put condos on their list of considerations. You'll still pay upwards of $2 million for a two- or three-bedroom condo in one of Aspen's best areas, but you'll easily be able to rent them out year-round to skiers or those who enjoy the summers in Aspen that are packed with activities, like the Aspen Saturday Market, trips through Independence Pass, and mountaintop yoga.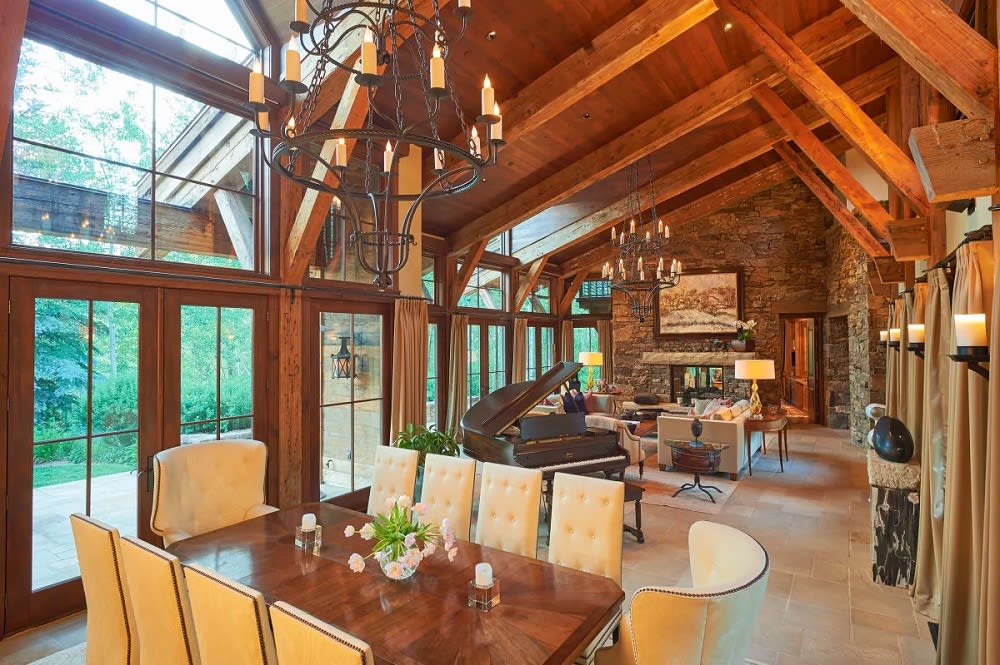 Tips on buying homes for sale in Aspen
Ready to invest your hard-earned money in a property that is both lucrative and pleasant for your family to visit? As mentioned previously, the Aspen, Colorado, real estate market is very competitive, and inventory is limited. However, you can still buy a home that will appeal to renters for a fair price when you use these tips:

◾ Have an idea of what you want. Though you may have to forgo your vision of a dream home when there is limited inventory, you can still give your Aspen, Colorado, real estate agent a solid idea of what you're looking for so he or she can narrow down options. To help them with their search, let your agent know if you prefer condos, townhouses, or single-family properties and what your goals are once you own the property.

◾ Get preapproved. Show sellers you're serious about buying their property by bringing a mortgage preapproval letter with you to showings. Don't plan on obtaining a mortgage? Have proof of your finances, so sellers know you can make a cash offer.

◾ Work with a well-connected Aspen, Colorado, real estate agent. When you work with an experienced local agent, you can get early notice of homes that will hit the market soon or that will be offered off-market and not advertised to the general public. This will give you a jump on your competition and give you access to homes that others do not even know are available for sale. Your agent can also help you in crafting an offer that will win in a multiple-offer or bidding war scenario, assist you in closing on your new home, and help you sell your current residence if you are in a situation where you need to buy and sell at the same time.
Now is an excellent time to invest in Aspen, Colorado, real estate. With soaring home values and continued record-low mortgage interest rates, you can find a property that will enhance your portfolio for years to come. Ready to move forward and start visiting homes for sale in Aspen, CO? Reach out to an experienced agent like Carrie Wells for guidance.