Aspen is known for its outdoor recreation, delicious restaurants, and high-end boutiques. With a reputation like this, the options for what to do when you get here might seem endless. However, within the myriad of adventure and dining and storefronts, there are some that stand out from the rest.

These six Aspen boutiques are staples of the town for locals and visitors alike. They provide high-end furniture, clothing, and accessories to clients who know how to spot quality and style. For many, what sets them apart is their story and the impeccable services they provide their clients. Luckily, we've compiled a list of your must-shop boutiques in Aspen. Read on to learn more!
Perch Aspen
Just down the street from Aspen Mountain Ski Resort, bordered by local eateries, you will find Perch waiting for you. Perch is a contemporary women's boutique that features both emerging designers and the biggest names in fashion. Perch's owner, Laurie O'Connell, uses her savvy New York taste to find fashionably accessible pieces that feel quintessentially Colorado. Perch carries well-known brands such as 360Sweater, Veronica Beard, Jonathan Simkhai, and Isabel Marant. It's the perfect place to find everything from shoes and dresses to bags and candles.

The Perch team seeks to provide a personalized experience to their customers of all ages, and they have many perks and services to amplify your shopping experience. You can join their VIP Club to get incredible discounts or sign up for the convenience of Curate, where a new, hand-picked wardrobe based on your life and style will be sent directly to your door. If you need a little more assistance, they have a text-to-shop feature that will connect you with one of their stylists to help you find the perfect pieces.

Whether you're looking for someone to help you redo your wardrobe, add a few staples, or just seeking a friendly place to shop, Perch is a must-shop in Aspen.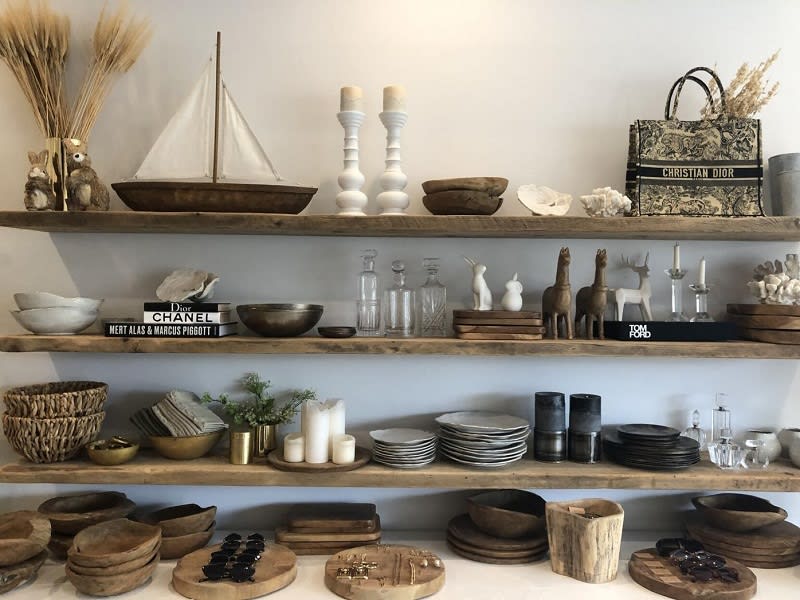 Credit: Aspen Daily News
Nick Fouquet
A quick jaunt across the street from Perch will find you outside Nick Fouquet, a unique hat boutique named for its equally fascinating owner. Fouquet claims that his brand is an "unconscious free streaming flow of [his] designs that come from travel, art, love, family, and self. It's a psychedelic bourgeoisie bohemian experience." When you step inside his Aspen store, you can feel that exact energy. It's delightfully eclectic — Tom Sawyer meets Keith Richards meets sustainable practices.

With styles like Chrome Luna, Broken Soul, and Oaxacan Daydream, he isn't afraid to take risks. Yet somehow, even the strangest of his styles work incredibly well. He believes that the best way to wear a hat is with confidence, and that shows in the design. His hats are unique not only in their design but in their manufacturing. They are made with 100% beaver fur felt that is sustainably harvested. Nick has a degree in environmental science and sustainable development, and he uses that knowledge to ensure that no layer of his business harms the environment.

You can shop online, but the best experience is to visit the store. They'll help you find the perfect hat and measure you for the perfect fit. While you're there, you can browse the apparel and other accessories they sell.
O2 Aspen
Steps from the St Regis Resort is the boutique, spa, and yoga studio known as O2 Aspen. Owned by Aspen native Brittany Van Domelen, this shop is brimming with style for women on the go. As an avid yogi, mom of twins, and nutrition enthusiast, Brittany knows that clothes should support your lifestyle and that shopping for them shouldn't be a stressful experience.

This three-in-one boutique is the go-to fitness studio for Aspenites and visitors alike. With a wide variety of yoga and pilates classes, as well as heated fitness classes designed to make you break a sweat, there is something for everyone. If you're not in the athletic mood, you can visit O2 to wind down with a menu of massages, waxes, and facials.

The real jewel in this crown is O2's high-end clothing. The boutique is mostly athletic wear, but they also have amazing sweaters, jackets, and hats. With brands like Thrive Societe, Stateside, The Great, and Chinti & Parker, the quality of this boutique is impeccable. Whether you're an Aspen local or just visiting, make sure to book a class or treatment at 02 and treat yourself to something in their shop before you head out.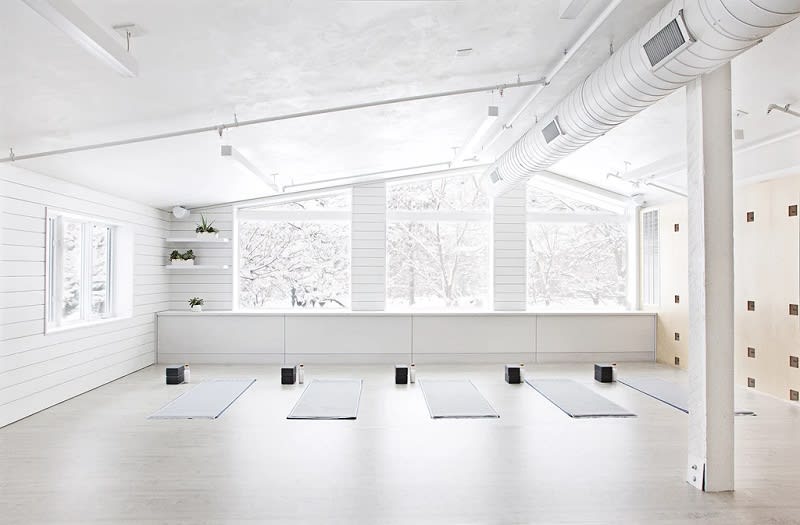 Credit : 02 Aspen
Pitkin County Dry Goods
Pitkin County Dry Goods has been a staple of Aspen since it opened its doors in 1969. After over fifty years of being a locally owned business, Pitkin County Dry Goods is the second oldest retail store under continuous family ownership in Aspen. It has changed many lives in the community, and it is even responsible for the owners' love story. When David Fleisher took over managing the store from his brother, he met his wife, Gina, as she applied to work there over the summer. After all this time, they're still in love and providing Aspen with high-quality men's and women's fashion.

They are an essential stop if you're looking for wardrobe staples. They have a large array of denim brands, many cozy scarves, beautiful cashmere sweaters, and fashionable accessories. With a staff of longtime Aspen locals, they'll also be able to give you some great tips on places to hike or eat or their favorite locations in town. This is the perfect place to shop whether you forgot an essential item for your trip or you're an Aspenite looking to add classic pieces to your closet.
Nuages
Steps from the resort, Nuages is a unique couture women's boutique that caters to style-savvy locals and those who come to play in Aspen. The boutique has been a go-to spot for the last quarter-century and for a good reason. Its owner, Mary Moyer, finds unique pieces from high-end designers such as Brunello Cucinelli, J. Mendel, and Giambattista Valli. Several times a year, Moyer travels to Europe to source styles that she knows her clients will love. She goes in-person — as opposed to ordering from a look-book — because she is dedicated to clothing that not only looks amazing but feels liveable. Just because clothing is couture, that doesn't mean it needs to be uncomfortable.

Nuages is open year-round for clients who come in after a day on the slopes, either skiing, hiking, or biking. A great amenity that Nuages offers is sending clients home with their picks because it's important to know what it will feel like in your life and not just in the store. They can return whatever they don't want the next day. Nuages has many long-time clients for whom Mary keeps a list of things they've bought throughout the years, so she can pick out new items that she thinks they'll like. If she finds something close to what they want but knows they would want it shorter or altered in some way, she'll do just that as well. Nuages is the tried-and-true personal shopping experience, and it would be worth making a trip to Aspen for this alone.
Paris Underground
Paris Underground is a home goods and gifts boutique that provides one-of-a-kind finds to its clients. It holds an amazing mix of treasures gathered from around the world. Owner Laura Blocker found her love of mid-century modern French antiques and accessories and opened Paris Underground in 2001 to share that love with the world. In the past twenty years, the store has transformed into a fashion-forward stop for clients who want trendy yet sophisticated, one-of-a-kind pieces. Laura even commissions exclusive pieces for the store from French and Italian artists.
Moving to Aspen?
Aspen is known primarily as a resort town, but with an incredible community of locals and amazing things to do year-round, living in Aspen is better than vacationing here. Check out Aspen real estate today by contacting Carrie Wells and find your year-round residence or vacation home in this beautiful town.